Deploying multiple dynamic widgets
as part of site build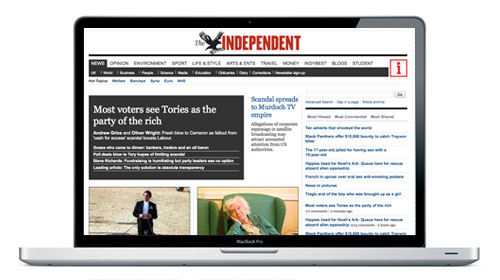 The problem
The Independent website was running on an old version of Escenic but a newer version of the CMS had been released which allowed greater flexibility in content publishing. The editorial team were keen to adopt the new framework.
The solution provided by First Clarity
First Clarity developed a bespoke catalogue of widget components to deliver maximum flexibility for the editorial team when publishing news articles.
Services provided to build new site include:
Project Management
Content Migration
Development of Custom Widgets
Enhancement of Out-of-the-box Widgets
Provide Integration with third party for tagging content and retrieving
Related Articles
Managed Services
The Technology
The site was delivered using Escenic, a well-established Content Management System.
Ready to get started?
When you work with us, you know you're getting highly qualified professionals who have the expertise and experience to make sure your project is done properly and functions.